Understanding Smart SMS Features
Send and receive a business text message from anywhere with your business number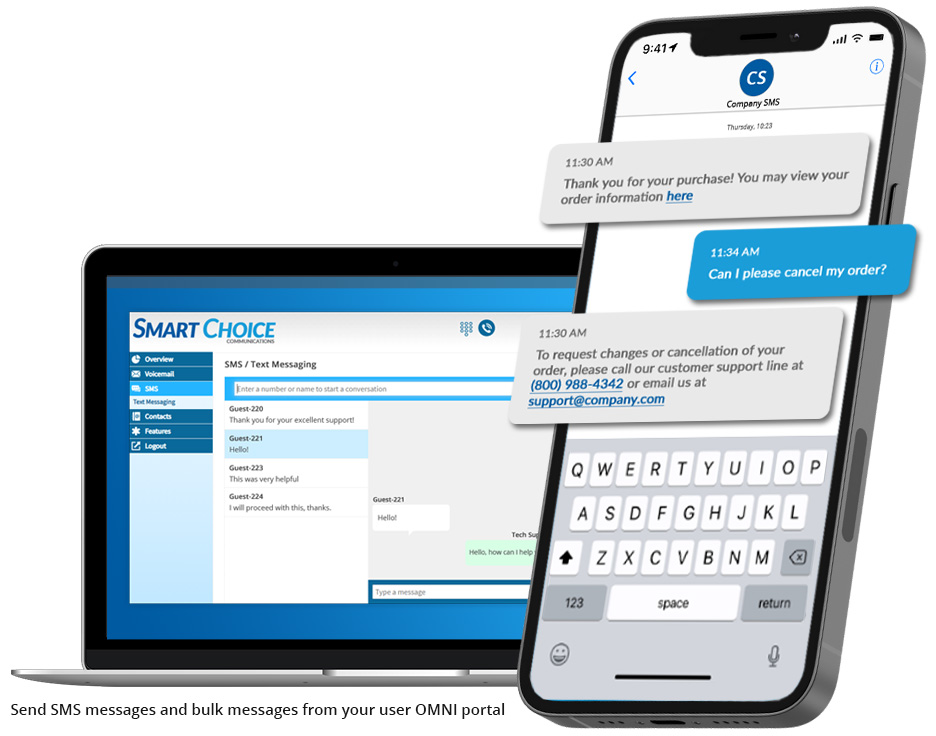 Smart SMS
What is it?
Smart SMS is the ability to send and receive business text messages through SmartChoice' mobile app.
What can it do?
Smart SMS is ideal for enterprise leaders who need to send automated messages and reminders to their customer base. These messaging programs can run promotions, improve customer service, provide tips, send survey links, alerts, and more.
What is it for?
Enterprises looking to increase their connection with their customers.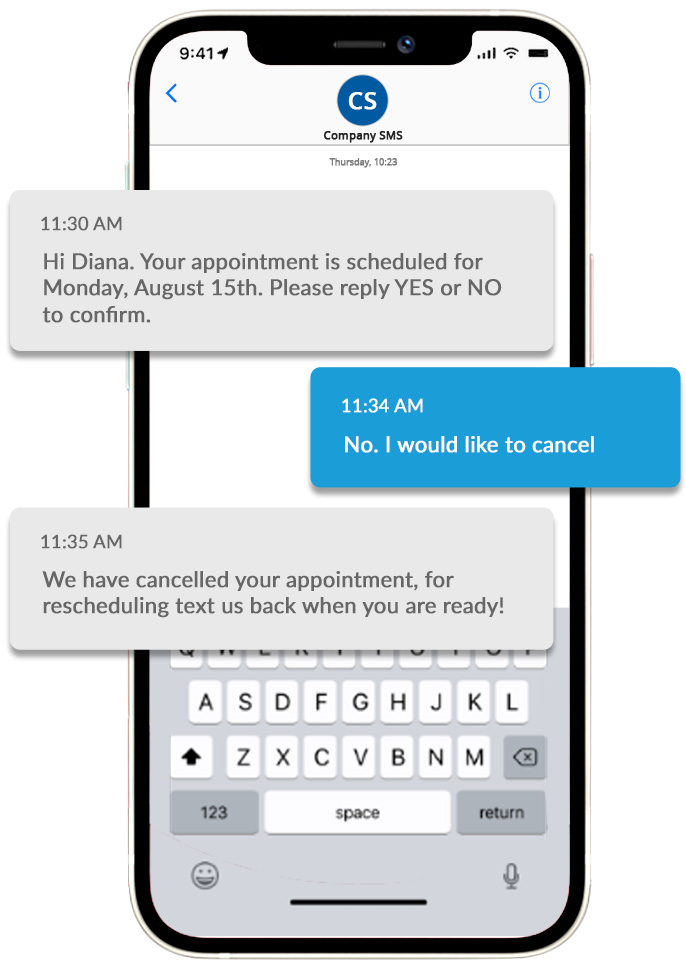 Inbound SMS Process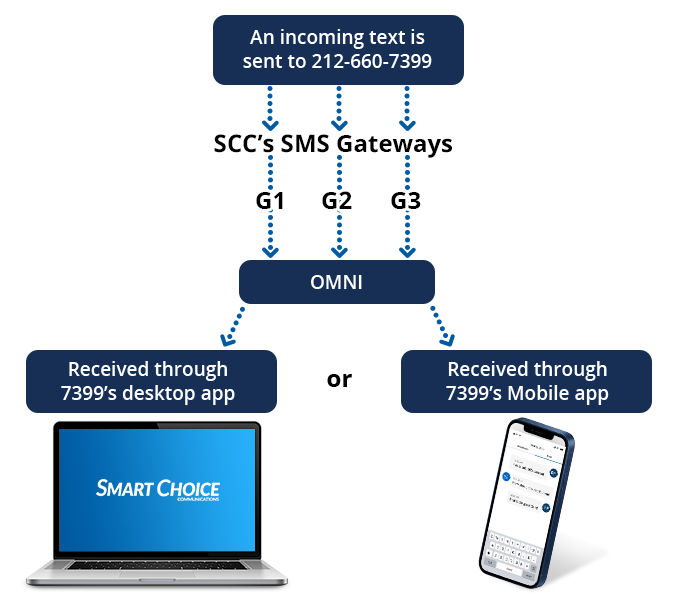 Outbound SMS Process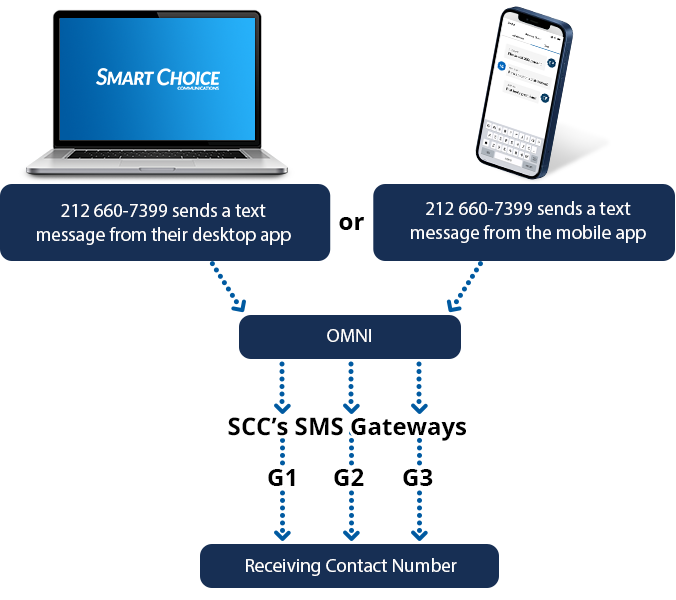 Add SMS responses to your auto-attendant and improve your customer's experience.
Reduce the need for an agent, and help your inbound callers get information faster by sending text messages responses to their questions.
Attract more customers
Communicate faster
Develop brand loyalty
Drastically improve ROI
Increase sales
Promote convenience
Reduce customer wait time.
Streamline answers.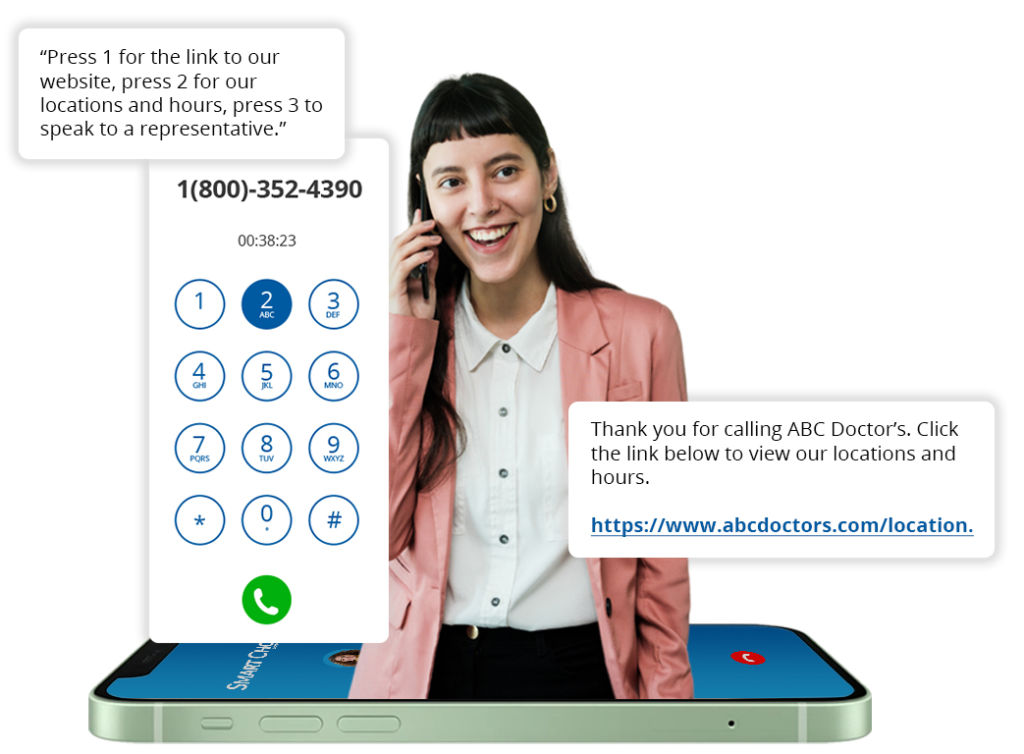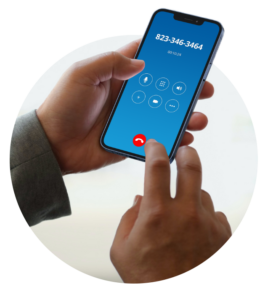 Smart SMS Case Study
A large regional public health service reduced its call volume 60% by sending business text messages to its customers.
SMS – CRM Integration
Allow organizations to receive text messages from their customers via a third party CRM Integration:
CRM Integration Features:
SMS Messages.
Timestamps.
Track Activity.
Find Old Messages.
Share Responsibilities.
Link SMS to Customer Account.
Use BULK SMS to connect faster with your clients.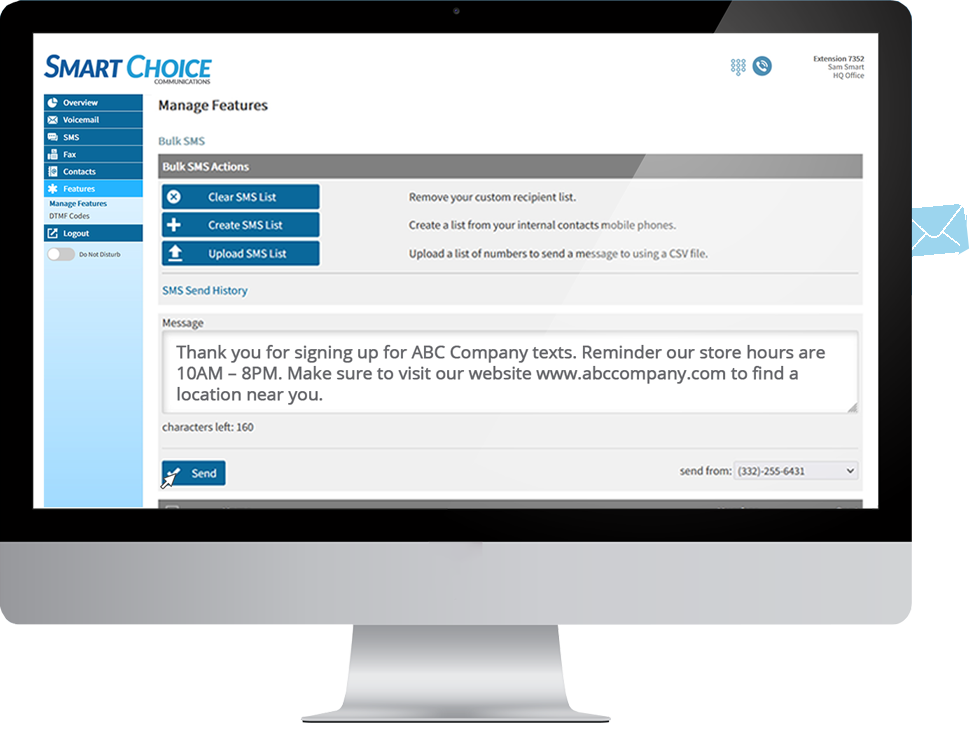 Through Smart Choice's
Omni Portal You Can:
Instantly send business text messages to a group of clients or streamline communications within your enterprise.
Simple and easy to set-up
Create and upload
the SMS customer lists.
Craft your message to send
to customers or your own enterprise.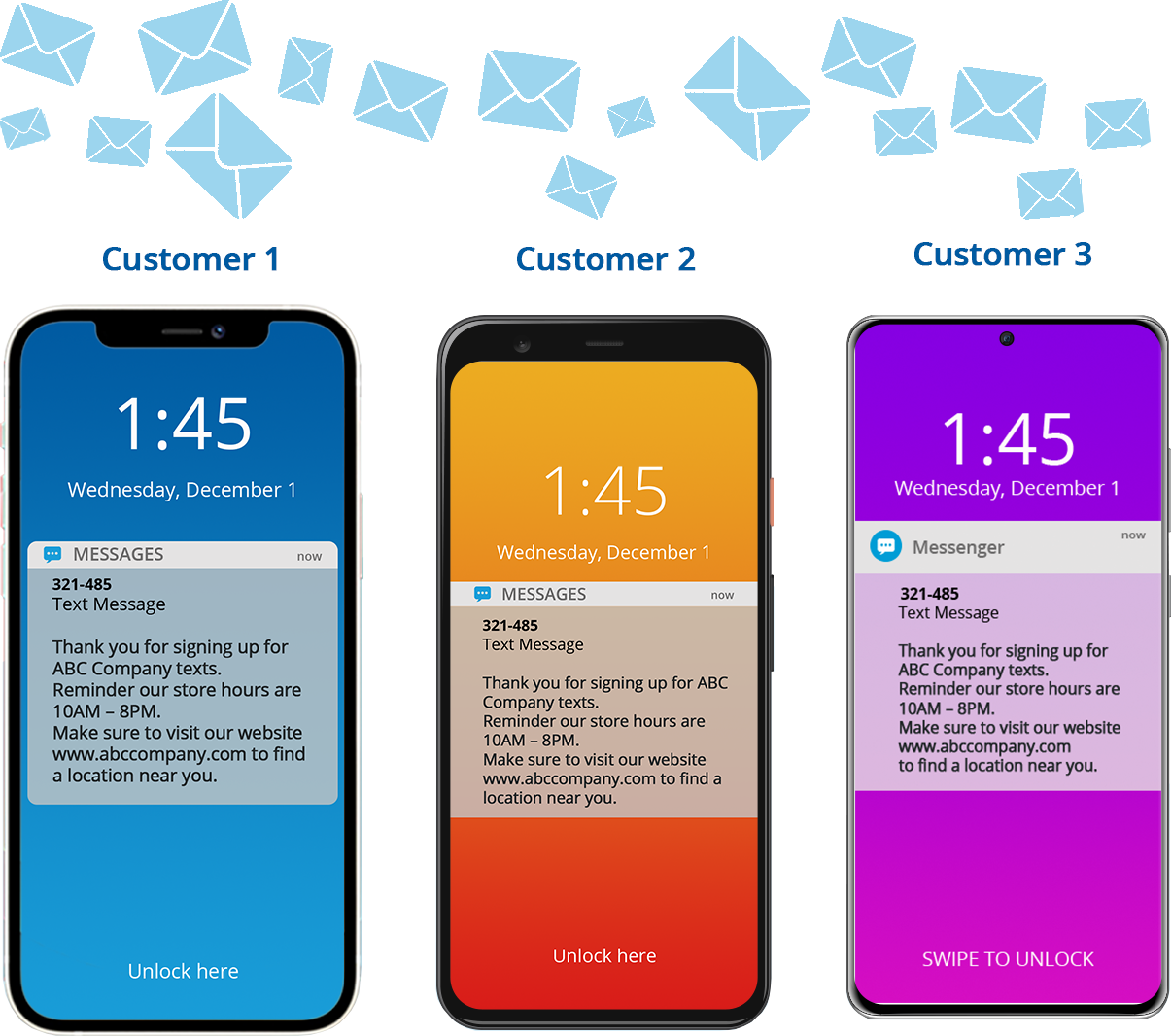 Unify your communications.