Microsoft Teams is a collaboration app that allows you and your team to stay organized and have conversations - all in one place. You can chat, text, have a phone conversation, or a video meeting, all from the same app. With Teams, eliminate the use of switching from app to app and to and from different providers.
Microsoft Teams +  Smart Choice Voice Services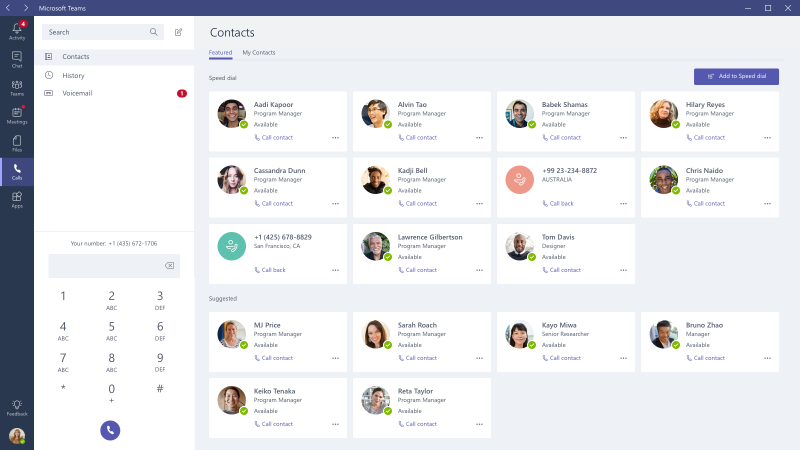 Microsoft Teams
Collaborating just got
a whole lot better.
Talk and Chat
Unlimited HD phone calls, video conferences, and messaging.
Meet and Screen Share
Hold video conferences and screen share your best work with thousands of people at one time.
Collaborate Confidently
Meet deadlines and work as if you're in the same room.
Keep Track of Tasks
Create a list of tasks for your projects and work together.
Streamline Team Communication
See what your team is up to in a glance, send a quick message, and escalate to a call if necessary.
One Platform
Say goodbye to multiple apps and say hello to the new generation of communication.
What's New at Smart Choice Communications