Integrity: We have built an impeccable reputation by providing exceptional telecom services to prestigious corporations since 1998.
White Glove Service: SmartChoice has offered personalized service to thousands of customers for over 20 years. We understand that each company has unique industry needs, which is why our experts get to know your organization on an individual level to make sure we implement customizable solutions tailored to enhance your business.
Customer Focused: Our customers always come first. We are committed to providing best-in-class, 24 x 7 x 365 North American based support and our SLA guarantees 100% uptime to assure flawless service.
Innovative: We are a trend setter in the technology industry. Our team of developers are constantly evolving, architecting new ideas and solutions that shape the industry and distinguish us from the rest.
Flexibility: Our progressive solutions are based on the requirements of today and tomorrow. In this ever-changing industry, we encourage the feedback of our clients through cohesion, collaboration and teamwork.
To develop and manage our customers' enterprise networks to provide effective technology solutions specifically tailored to each company. Our mission is to advance, customize, and ultimately revolutionize your technological experience with one communication platform, one point of contact, and one smart choice.
SmartChoice takes pride in consistently providing our clients with an unsurpassable level of expertise and support with a unique portfolio of solutions including UCaaS, software solutions, collaboration services, network security and managed physical security. We have grown to become one of the largest Hosted PBX business/SIP providers in North America and won numerous awards for our advanced platform and proprietary network that delivers flexible, cost-effective services and facilitates enterprise-grade quality and reliability. As a single point of contact, we help clients in multiple industries choose the right telecom technology solutions, including, those in healthcare, construction, legal, banking and financial, retail and real estate as well as some of the world's most recognizable brands that rely on us for custom-built solutions to connect multiple channels onto a single, unified platform. Backed by our Global Smart Hands, we ensure that customer networks are always running smoothly and efficiently, no matter what. With our fully-redundant network, expert design, around-the-clock support and cost-effective solutions, it is easy to see why we are the smartest choice.
Award-winning services

2023
SmartChoice partners as an investor for the St. Pete EDC.
SmartChoice's SmartTile is deployed to 100 sites in less than 90 days with 0 down time.
2022
SmartChoice opens new office in St. Petersburg in the Tampa Bay area.
2021
Smart Choice hits a new mark offering its services to 1400+ enterprises worldwide.
SmartChoice has made over 200,000,000 phones call with its hosted voice solution worldwide.
SmartChoice Releases wireless solutions for building management and critical first responders.
2020
Smart Choice offers its hybrid office solution for enterprises, allowing for more freedom over when and where work is completed.
Rolled out a new series of collaboration solutions for enterprises who want to integrate their phone system to Microsoft Teams.
Smart Choice changes its strategy to help customers through the worldwide pandemic.
SmartChoice rapidly responds to the needs of its clients by providing the best remote options for their business.
2019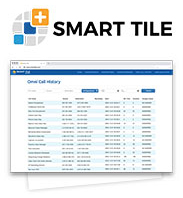 SmartChoice opens its Newest Sales Office and Network Operations Center in Springfield MO
Smart Choice moves into bigger office in Springfield MO in response to increased demand for products and services.
Smart Choice Releases Smart Tile.
The Watchful Eye of Your IoT.
A convenient dashboard that lets business owners view essential information through "one pane of glass" in one simple spot.
SmartChoice Adds Corporate Partners
Phoenix Audio, Avigilon, Hikvision, and Yealink
Brand new fleet of trucks
SmartChoice rolls out brand new trucks to work on the tri-state area
SmartChoice releases 10G fixed Wireless EtherHaul-5500FD
The combination of high performance, 10 Gigabit full-duplex throughput and a low latency make it perfect for the most demanding connectivity applications.
2018 Unified Communications Product of the Year
Smart Chat++
Legal Committees Accept SmartChoice as a Member
Only hosted VoIP provider to join NJALA and ALANYC
Missouri Sales Office Opens
SmartChoice's first MO dedicated sales hire for more companies to know about the platform and its undeniable benefits
Relocated data center from Missouri to Dallas
scalable and fully redundant network backbone built on state-of-the-art architecture
SmartChoice expands to help hundreds
Helping hundreds of thousands of end users use technology for business efficiency and growth. SmartChoice continues to roll out products every month and appreciates the loyal customers who have helped them succeed.
SmartChoice tech developments
SmartChoice launches Smart Chat ++, Smart Phone ++, and Smart Video platforms
Smart Chat ++ develops API integrations
Smart Chat++ Is enhanced with Google API, SMS message sending, and Data base integrations
New office in Midtown Manhattan
Due to increased demand for products and services. SmartChoice opens its second office on 56 w 45th street.
SmartChoice is named Best Places to Work
Crain's NY Business adds SmartChoice as number #8 on its list and Business Intelligence Group, and is featured on the 101 Best and Brightest Companies to Work for in the Nation list. They are also included in Inc. 5000's Fastest-Growing Private Companies.
SmartChoice adds its fourth North American colocation
The facility at the Springfield underground in Springfield, Missouri. The facility is located 85 feet below ground, and is surrounded by solid limestone to keep equipment safe from natural and most man-made disasters.
SmartChoice quadruples its space in Missouri
Opens a state-of-the-art helpdesk and network operations center. SmartChoice hires their 100th employee. A commitment to U.S.-based customer service is solidified.
SmartChoice expands its New York City office.
An encrypted app for law firms is developed.
SmartChoice builds a secure app for an international law firm that ensures all calls are encrypted and allows trial attorneys to speak with confidence and reliability from anywhere in the world.
SmartChoice relocates its Network Operations Center to Southwest Missouri.
As growth accelerates, SmartChoice moves its customer support service to Southwest Missouri, ensuring the network operations center has adequate room to accommodate an increasing customer base.
IP system for 40+ bank branches
SmartChoice installs an IP system and integrates more than 40 bank branches in less than three months, enabling a national bank to communicate efficiently and reliably
Omni Platform is Developed
SmartChoice launches the Omni platform to increase features and improve productivity in client workplaces. SmartChoice consults with clients across Europe.
Integrates gigabit connections
SmartChoice creates co-location facilities to growing more than six times the original size.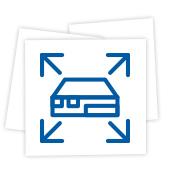 Expands of voice switches nationwide
Continuous growth of voice switches nationwide
SmartChoice expands its service across the country.
Dedicated focus on delivering around the clock superior quality, service, and reliability
Proprietary softswitch to run EPRI, SIP and HOSTED PBX
SmartChoice builds a proprietary softswitch to run EPRI, SIP and HOSTED PBX, enabling clients to use SmartEthernet, which ensures 100% uptime and crystal-clear quality on the next generation of telephony products. SmartChoice wins numerous awards and garners praise across the industry
SmartChoice starts building out an all-fiber backbone across the Northeast.
After seeing a lack of business-grade ISP and service management, SmartChoice secures space in the country's premier data center at 111 8th Avenue in Manhattan
Rolls out services across the country
SmartChoice begins rolling out SmartEthernet, SmartT1 and SmartFiber to clients all across the country.
Expands into larger Midtown Manhattan office
SmartChoice expands and moves into a larger Midtown Manhattan office. The employee count is increased by 100%.
SmartChoice signings reach over 1,000 accounts.
Best-in-class service that ensures long-term customer relationships
SmartChoice becomes the preferred telecom vendor for Japanese businesses
U.S. Clients include Mizuho, NTT Docamo, NTV Television, and Takashimaya– the largest Japanese department store. Many other businesses also choose to sign with Smart Choice.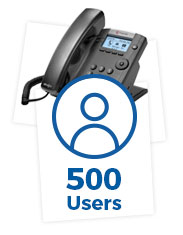 SmartChoice signs its largest account to date, with over 500 users.
Provides significant savings to customers vs. legacy solutions
Carrier Registration in NJ and NY
SmartChoice begins the registration process to become a carrier in New York and New Jersey.
SmartChoice is founded
SmartChoice is founded as a full-service telecom consulting and management company. Its first office opens on 59 East 54th Street in New York City.