Worldwide Construction Giant Chooses Smart Choice's VOIP System to Unify 10 International Offices & Dozens of US Offices & Achieves Massive Growth
INDUSTRY

Construction

YEAR FOUNDED

2005

USERS

700 employees

LOCATION

Worldwide
Company Background
This global construction company specializes in civil infrastructure and construction projects. Founded in 2005, it has become a leader in technical complexity and design.
"Our business spreads throughout the entire United States, and instead of reaching out to someone in Texas or North Carolina, we just needed to reach out to one vendor, Smart Choice."

-IT Infrastructure and Support Manager
The Challenge
This construction leader needed to convert their worldwide office to Voice Over Internet Protocol (VoIP) from their traditional phone system, looking to reduce operational costs of its telecommunications infrastructure while increasing companywide communication efficiency.
The global enterprise selected Smart Choice due to its powerful features, which aided in its professional communication method for each of their branches.
Before Smart Choice, the company used an analog PBX system managed by its IT team and multiple telecommunication providers.
Their private branch exchange (PBX) became too difficult to manage and expensive to maintain.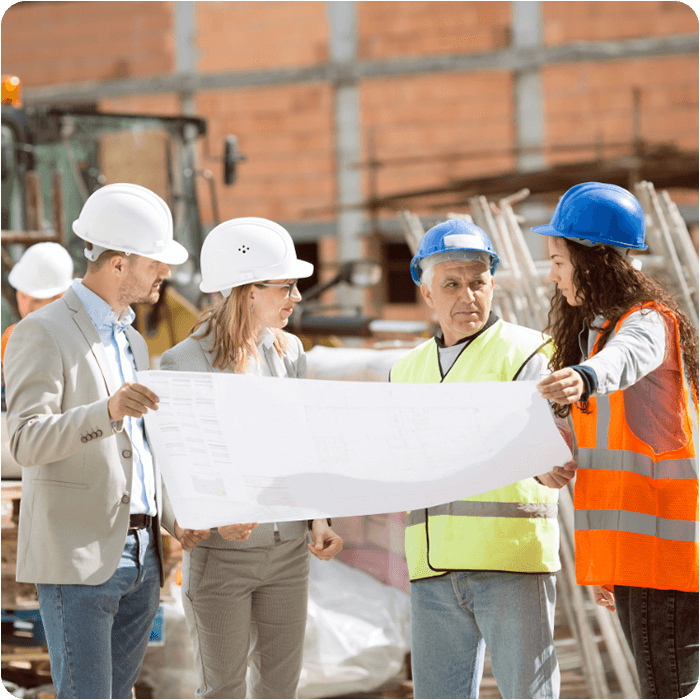 The Smart Solution
Smart Choice created a custom solution for the construction company's offices from network cabling planning, installing conference rooms, building out office space, cloud integration, and other infrastructure.
The company also needed a telephony solution that was simple to implement and operate yet scalable and cost-effective.
Smart Choice's all-in-one platform provided team messaging, voice, video, meetings, and conferencing. With the new solution, every employee felt empowered to communicate from any device and from anywhere. The ability to use softphones made it possible to control call traffic efficiently through its automated transfers to mobile phones from extensions. Also, the construction team's customer service substantially improved due to the ability to transfer calls between locations seamlessly.
Additional features included integrating voicemail to email, extensions, queue configuration, real-time monitoring, and a robust reporting system.
The global leader's monthly phone rates were drastically reduced while experiencing improved call and technical support reliability.
"One source for all our solutions. That is a plus for us and a time saver as well."

-IT Infrastructure and Support Manager
Products and Features
Extensions
Infrastructure Design and Deployment
Network Monitoring
Queue Configuration
Real-Time Monitoring
SD-WAN Connectivity – Remove Call Transfer
Smart Hands
Voice and Video Conferencing
Voicemail to Email
"We stay with Smart Choice because they are a reliable source for all our technological needs. There has never been the word 'no' for everything that we've requested, but rather, 'let us investigate.' Nothing is out of scope when it comes to technology; Smart Choice always comes through."

-IT Infrastructure and Support Manager
The Result
By providing an incomparable level of customer service at all times and a dedication to the quality of work, Smart Choice helped the construction leader improve its business operations and overall client relations.