Northeastern Financial Group Looks to Smart Choice for Technology Partnership, Acquiring Both Telecom & Security Solution to Serve High-Profile Clients
INDUSTRY

Financial Services

YEAR FOUNDED

1985

USERS

100+ Employees


LOCATION

Nationwide
Company Background
This financial group has been servicing growing businesses around the world with innovative financing tools and flexibility. Through its extensive knowledge in various industries, the financial leader continuously delivers growth and success for many small to mid-sized businesses through tailored solutions and networking opportunities.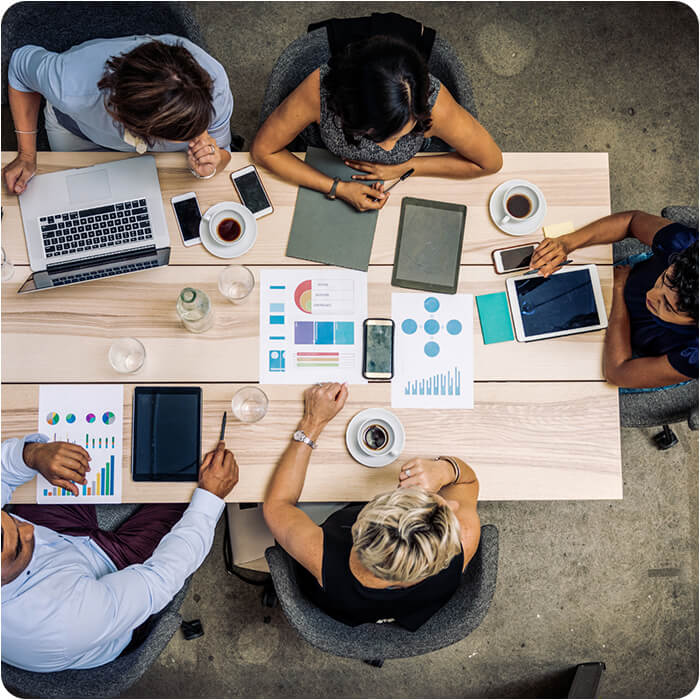 The Challenge
The System and Network Administrator was concerned about multiple break-ins targeting financial companies and wanted to ensure that the organization was physically secure.
With Smart Choice already the financial group's official telecommunications provider, the company needed a card access security solution.
They also needed a partner that would satisfy specific legal requirements and provide them with reliable hardware and software to ensure systematic scalability.
The Smart Solution
With Smart Choice's ability to offer a full range of infrastructure design, security, internet solutions, and UCAAS services, adding protection to this growing enterprise was a no-brainer. The financial group wanted to upgrade their legacy system for a long time.
When Smart Choice presented the opportunity to integrate Smart Card Readers with their current telecom solution seamlessly, the entire team did not hesitate to accept the offer.
Smart Choice installed a security solution with a sophisticated management system that allowed real-time notifications to gain the level of protection they were looking for. To date, the benefits of the Smart Card Reader solution have been substantial and have given their employees peace of mind.
Products and Features
24x7x365 Managed Services
Building Card Use
Continual Updates
Disaster Recovery
Environmental Control
Key-free Entry
Network Infrastructure
Routing
Safe Environment
SD-WAN
UCAAS
The Result
"We were already using Smart Choice for telecom and they have done a fantastic job and have an incredible track record. We were given a great timeline without being overcharged. The field engineers did an amazing job, and everything turned out exactly how we hoped it would. This is one of the best new additions to the company we have this year, and we are delighted to have this."

-Systems and Network Administrator