A New Location for Expanding SmartChoice in St. Petersburg, Florida
SmartChoice is growing its reach and footprint as demand for communication solution providers in the south-eastern part of the country continues to rise. With an eye on the bustling city of St. Petersburg, Florida, just outside of Tampa, SmartChoice is proud to call this new and third location home. Consistently recognized as an emerging hub for tech enterprises and expanding business opportunity, St. Petersburg is well-positioned to welcome the influx of commerce it is experiencing. SmartChoice looks forward to servicing new clients in and around the region – always with a focus on personalized solutions and a hands-on approach.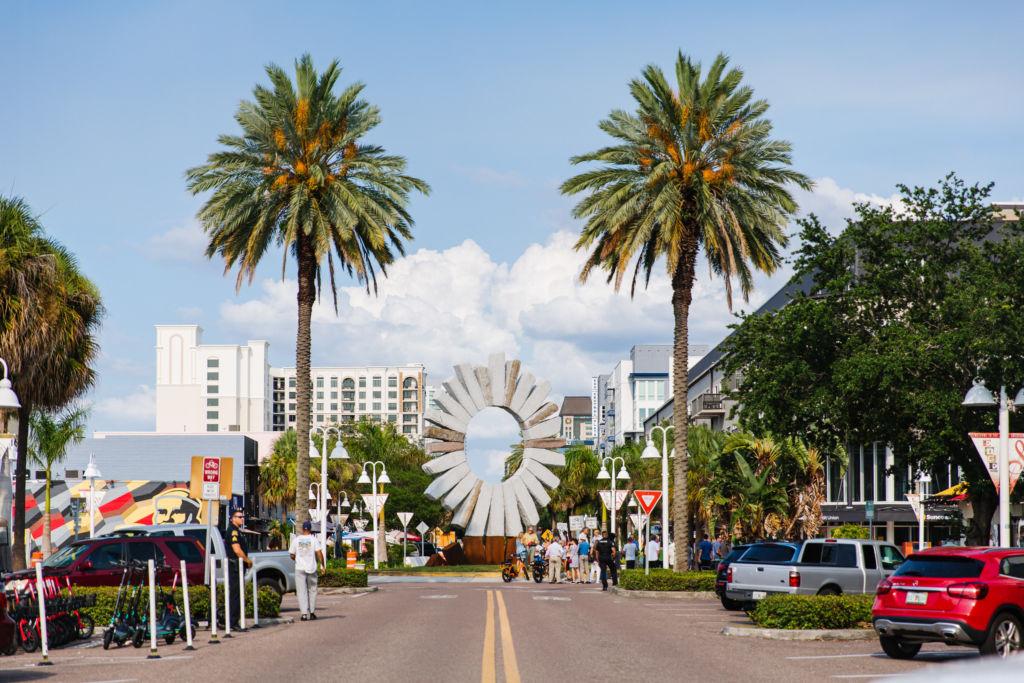 In addition to finding excellent options and customer care, businesses looking into communication solution providers will find that SmartChoice's white-glove service is uniquely centered around listening, engagement, and design. They deliver solutions based on unique business goals and objectives while paying close attention to every detail. In setting out to help organizations achieve complete technological alignment with their business, SmartChoice is able to provide a tailored experience with seamless communication, advanced technology, and unrivaled, ongoing support. This includes its 24x7x365 U.S. based support, as well as the premier White Glove Service, which marked by its special care and attention for a customer-first experience.
SmartChoice' solutions center around unified communications as well as collaboration tools for the hybrid workspace. Working with essential products within the areas of software & analytics, security & infrastructure, contact center capabilities, as well as hybrid office options and more, SmartChoice brings years of expertise and commitment to providing truly unified communication solutions. In the modern workforce, having ONE communication platform, ONE point of contact, and ONE smart choice is the most impactful decision a business can make. Thousands of enterprises enjoy this unified approach, and SmartChoice is proud to continually serve well-known brands and businesses in doing so, across the globe.
Among the many accolades SmartChoice have received in past years, a number of awards demonstrate a true commitment to excellence, including; TMC's Communications Solutions Product of the Year 2016 & 2018, INTERNET TELEPHONY Hosted VoIP Excellence Award in 2016, 2017, and 2018, Inc. 5000's Fastest Growing Private-Companies in America 2016 & 2017, and 2016 Best Places to Work by Business Intelligence Group, among others. The pride SmartChoice takes in their commitment to pioneering solutions as well fostering a successful team consistently shines through, and allows for a happy workforce and in turn, happy clients.
In this new chapter, SmartChoice looks forward to expanding their reach beyond their two other locations in New York and Missouri – operating as a trusted and engaged business in the community of St. Petersburg and Tampa, Fl. From philanthropic involvement to contributing to a rich and robust business culture, SmartChoice has often paved the way for business of its kind and will continue to do so in the "Sunshine City".
SmartChoice is a technology company based out of New York City with a unique portfolio of solutions including UCAAS, collaboration, software and analytics, dedicated contact centers, security, infrastructure, and managed connectivity. Through its unsurpassed white-glove service and 24x7x365 U.S. based support, it has grown to become one of the largest award-winning PBX/SIP providers in North America.