4 Benefits of VoIP for Business
Given today's world of Internet and high-speed data, it might be time to upgrade to a more advanced option for your business communications. When looking to switch to a more reliable and up-to-date solution, Voice Over Internet Protocol (VoIP) stands out as the obvious choice.
VoIP allows users to make calls over the Internet instead of traditional or analog phone systems. The numerous advantages of VoIP can be utilized by companies of all sizes, helping to maximize efficiency and boost productivity. VoIP allows you to combine and integrate your voice, data and video seamlessly, giving you added flexibility and convenience. Here are four benefits VoIP can provide for your business:
---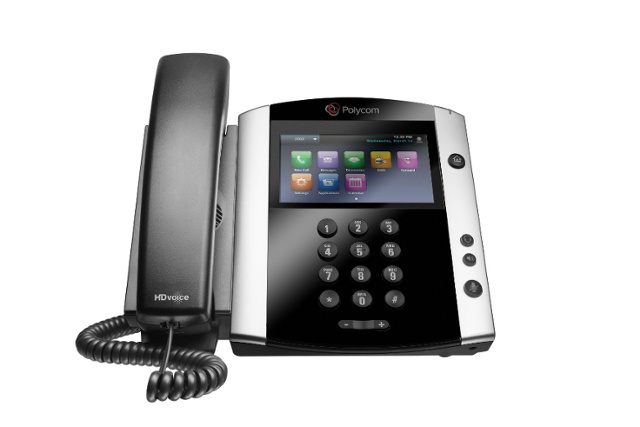 ---
Mobility:
By utilizing VoIP telephone systems, businesses have virtually no geographical boundaries. Companies have the advantage of making international calls easily and conveniently with VoIP. As long as they have Internet access, companies have the ability to use their VoIP telephone remotely, anywhere and anytime. Whether they are using mobile phone, tablets, laptops or desktops, they can easily access their VoIP systems allowing salesmen, CEOs and employees to contact clients whenever they need to. Making important phone calls with VoIP-enabled devices gives businesses flexibility and the ability to enjoy the quick and easy communication they need to maximize their productivity.
Scalability:
Since VoIP systems connect via Internet, businesses can expand phone systems with virtually no downtime. Businesses can add lines and access points, and adjust user settings without disturbing normal business activity. This is a great benefit for growing companies that are expanding locations or looking to add more staff.
Customizable Features:
Since VoIP phones are software-based, many businesses' VoIP systems come with superb calling features that can enhance users' productivity. Some common IP phone features include display screens with name directories, auto-attendants, ring groups, and integration with PCs that lets users call numbers directly from web browsers or email clients such as Outlook. They can also integrate with other popular software and CRMs, depending on your VoIP provider.
Cost-Effective:
VoIP gives businesses the best of both worlds by providing quality, reliable and secure systems at a cost-effective price. VoIP plans are affordable, and offer numerous more features than traditional phone service at a fraction of the cost. Long distance calls are also much cheaper when using VoIP because calls are routed over the Internet, allowing businesses to correspond globally without overinflated international charges.